Get in touch with the F1 student visa lawyer of choice in Norcross, Georgia & Tennessee. BCA Law is specialized in and offers expert legal services on all matters concerning employment immigration, family based immigration, F1 student visa renewals, immigration deportation defense, naturalizations, consular visa processing and investment based immigration.
Immigration Lawyer for International Students in Atlanta, Georgia
Bhavya Chaudhary & Associates is an immigration law firm located in Atlanta, Georgia. We offer our extensive experience in U.S. immigration law for individuals in all 50 states as well as those from abroad. Our immigration service is meant for those who wish to emigrate to the United States & enroll in a prestigious university with a F1 student visa.  Fill out our contact form to get in touch with a student visa attorney today!
Our immigration law firm has both the resources and the qualified personnel to guide you through the process of obtaining your F1 student visa and ultimately, a green card. Our award winning investment immigration lawyers and employment immigration lawyers have over 20 years of experience in dealing with a variety of cases, ranging from complex naturalizations, applying for proof of citizenship, investment-based immigration and F1 student visas. By working closely with an immigration lawyer for international students, you will ensure the success of your F1 visa application.
The complex nature of U.S. immigration law is a tough deterrent for international students who wish to complete their education in another country. We strongly believe that all students deserve the opportunity to fulfill their dreams of graduating from a US university or college. Visit our contact page and fill out the form to get in touch with a student visa attorney based in Atlanta, Georgia.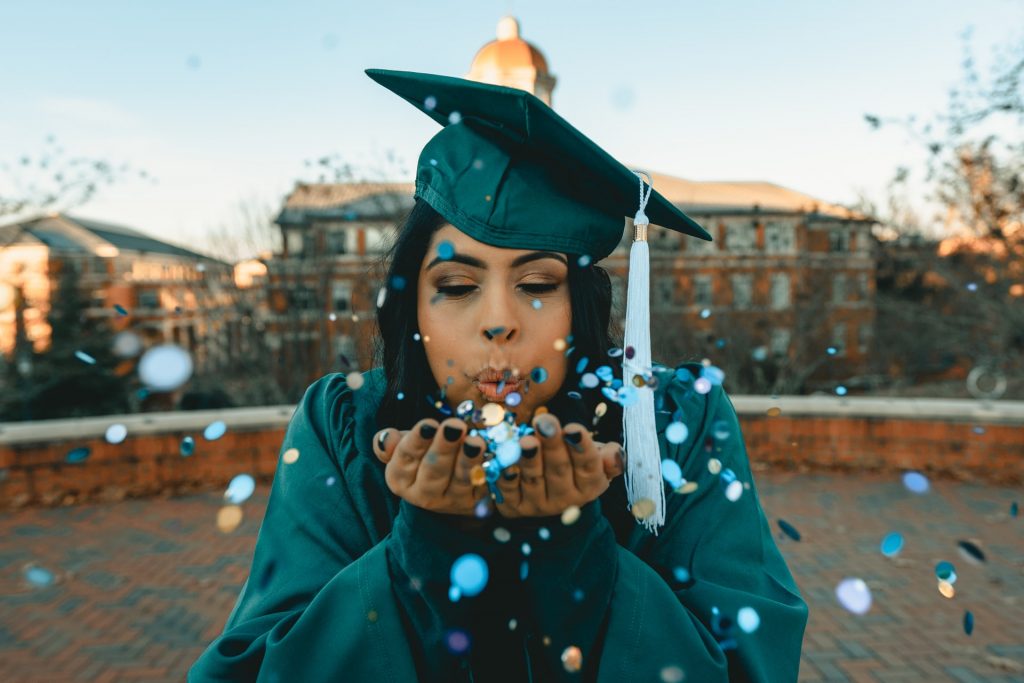 Student Visa Lawyers Explain: What is an F1 Visa?
International students who attend an academic program or English Language Program at an US university or college are issued an F1 visa – also known as a student visa. The students are required to maintain a minimum course load to retain their full-time student status. They are also able to remain in the US for up to sixty days after they complete their academic program, unless approved to remain and work for some time under the Optional Practical Training Program.  
F1 students must complete their studies by the time their I-20 form expires. The I-20 form or Certificate of Eligibility for Non-immigrant Student Status is provided by the US university or college the student has been accepted to.
Students may stay in the United States for 60 days after their graduation date so it's best to plan ahead before graduating. By contacting a student visa lawyer, you can review several options to extend your stay in the US after graduating.  
F1 Visa Rules & Requirements
There are several F1 visa rules you need to keep in mind before applying for an F-1 student visa. In order to have your application accepted, you must meet these requirements.
Certification – The university or college where you will study needs to be approved by SEVP Immigration and Customs Enforcement.
Enrollment – You must be enrolled as a full time student at an educational institution for the full academic term.
English Proficiency – You must meet the English language proficiency score of the institution you are attending or enroll in courses that will help improve your proficiency.
Funding – You must provide evidence that you have sufficient funds to finance your living expenses and studies while in the United States.
Passport – Your passport must be valid for travel for at least six months after you complete your educational program.
Residency in your home country – You must have a residence in your home country to return to after you complete studying for your degree.
F1 Visa Application Process
The F1 visa application process can take anywhere between six to eight months, depending on USCIS processing times.
Get accepted and get your I-20 form
The process starts when you get accepted to a SEVP-certified college or university. The SEVP certification ensures that your college or university is accredited and can provide you with a proper education. After getting accepted, you will receive your I-20 form which includes your funding sources, the program you intend to study, your program's start and end dates, your SEVIS ID number and other information.
Review the I-20 form carefully before signing it, since fixing any potential errors can take a long time. It's also best to work with an experienced student visa lawyer before starting the process.
Also note that you will need your I-20 form to enter the United States.
Pay your SEVIS Fee
Your F1 student visa will cost around $510 (as of October 2021), which includes the visa as well as processing and maintenance fees. Keep the I-901 SEVIS fee receipt as you will need it as part of your visa interview.
DS-160 Visa Application
The DS-160 visa application form is mandatory for all international students. You will have to provide your I-20, passport, travel itinerary and a photo for your visa. The DS-160 costs around $160 (as of October 2021). After submitting your DS-160 form, you will receive a confirmation – you will need it as part of your visa interview.
Schedule & pass your Visa interview
You will have to schedule your visa interview at the nearest US consulate or embassy. Waiting times can vary depending on your country and can take months.
Before attending the interview, ensure that you have the following documents ready to be evaluated by the consular officer:
Bank statements or proof of finances.

Diploma – only if applicable.

School transcript and the official test scores cited on your university application.

The I-20 form.

Printed copies of the DS-160 form and I-901 SEVIS payment confirmation.

A photo you will use for the visa.

Your passport.
During your interview, the US embassy or consulate will have to confirm that you are a legitimate student wishing to complete an educational program. You will have to prove that you have the necessary funds to cover your time in the US and confirm that you plan to return to your home country after finishing your studies. Working with a student visa lawyer can make the process run more smoothly.
After completing your interview, you will be granted the F1 student visa – the right to study in a US university or college.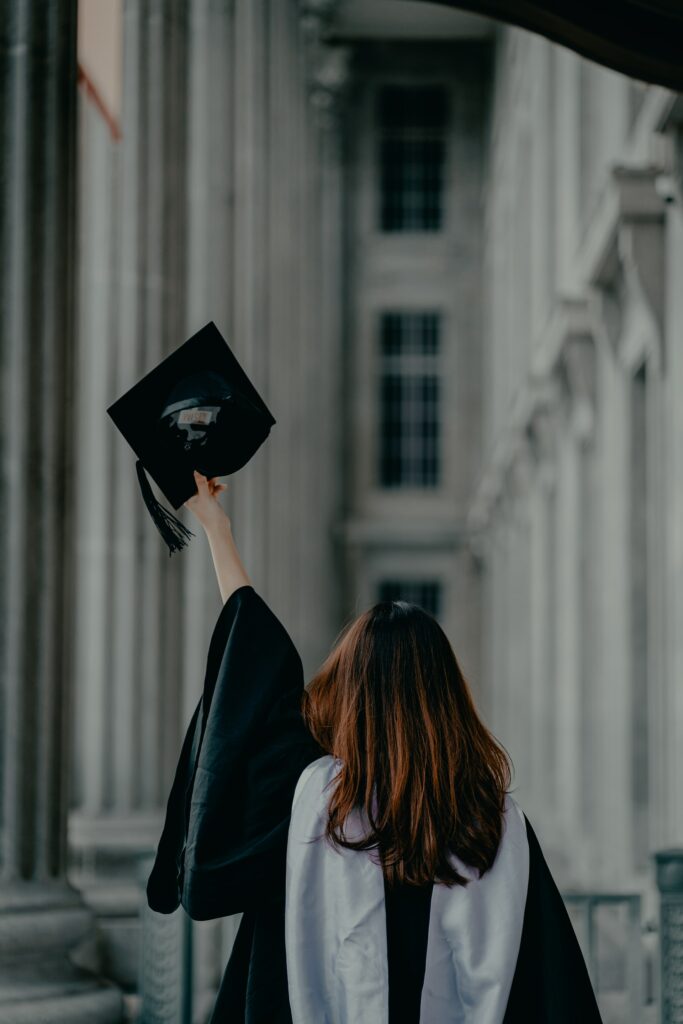 How to Renew F1 Visa
Generally speaking, if you want to renew your F1 visa, you will have to follow the same requirements when you first applied. Contact the US consulate or embassy in your home country and make arrangements for your F1 visa renewal.
Keep in mind that you will also need to provide copies of your I-20 and financial documents that prove you have sufficient funds, as well as other documents.
Looking for a qualified immigration lawyer for international student? Contact our law office today to get started. We are ready to answer any immigration questions!
F1 to EB5
Changing your visa from an F1 to EB5 is certainly possible. You are able to apply for the EB5 investor program while having the F-1 status, but you will need to maintain your F1 visa until your EB-5 petition is approved.
You are allowed to continue your education while applying for the EB-5 program but make sure you do not fall out of status.
F1 to H1B
The process of going from an F1 to H1B visa is the same as the H1B application. You will need an H1B sponsor to file the H1B petition on your behalf.
The employer must file a Labor Condition Application with the Department of Labor, as well as the I-129 and I-129 H forms.
F1 to Green Card Directly
If you want to go from an F1 to green card directly, there are several options available. Here are some of them:
You can get a green card If you marry a United States citizen. You will have to prove that your marriage is legitimate and not a ploy to attain residency. This process is quite rigorous with a lot of documents, background checks and several interviews so it's best to work with a qualified fiancé visa lawyer to succeed.
If your life is in danger when returning to your home country or you are a part of a persecuted minority you can petition for asylum. Again, working with an immigration lawyer is crucial to best present your case to the USCIS.
Participate in military service
After completing two years of education you might be eligible for certain positions within the military, but only if they are in high demand and lacking applicants. In this situation it's better to evaluate your options with a military recruiter.
F1 Visa Attorney Fees
Working with an experienced student visa lawyer to get your F-1 visa can be extremely beneficial due to a number of factors. The process may seem simple at first but several details can make or break your petition or interview. It's wise to rehearse for your visa interview beforehand. That being said, your F1 visa attorney fees will depend on the complexity of your case and several other circumstances. Contact us anytime for a free consultation with an experienced immigration lawyer for international students.
20 Years Of Experience In Various Cases
We're proud that our law firm offers top-notch legal services for a nationwide affordable pricing! With us you'll never feel like the lawyers are just robbers in suits, besides, we win 98% of all cases. So with us, your chances of winning are as high as they possibly can be!
Award For Best Mentor Attorney In Georgia
Recognized By North American Bar of Asian Lawyers
Case that We Won on Appeal Became a Published Decision
Raksha Board Member - involved in Community
Hello Bhavyajee, we got physical Green Card of my parents. I would like to thank you and your team so much for all the hard work in helping us to get the Green Cards of my parents without any problem. You made entire process very easy for us with all your time and patience. Thank you again and I will be happy to recommend Bhavya Chaudhary And Associates, LLC to all my friends. Regards
Other Attorneys Bhavya, Congratulations on getting the BIA to terminate Mr. (Name Hidden for privacy) case. I'm writing today to ask if you would consider contributing a redacted sample of the interlocutory motion you filed in that case, for use in the upcoming edition of AILA's Litigation Toolbox. Because interlocutory motions are disfavored, we are having difficulty finding a good sample that other practitioners might use as a model. If you would like, we can do the redacting here and return to you for your approval. Thanks!
Good Morning! Its grateful morning with this wonderful news. Thank you so much for Excellent work. I really appreciated to you and Bhavya for the effort you have put in my case.