EB5 Visa Lawyer & Investor Visa Attorney
Get in touch with the best EB5 visa lawyer and investor visa attorney in Atlanta, Georgia today! BCA Law Firm is specialized in an and offers expert legal services on all matters concerning the EB5 visa program, investment based immigration, consular visa processing, naturalizations, immigration deportation defense, student visa renewals, family based immigration and employment based immigration.
Best EB5 Visa Lawyer & Investor Visa Attorney in Atlanta, Georgia
Bhavya Chaudhary graduated from Delhi University School of Law with a L.L.B degree and soon after that gained a Masters of Laws degree from Emory University in Atlanta, Georgia. She is the Managing Attorney & Founder of BCA Law Firm. As an investor visa attorney, she is fully licensed to practice law in the United States, as well as India. Her work as a EB5 visa lawyer is mainly focused around employment based immigration, family based immigration, naturalization, business based immigration and, of course, investment based immigration.
Bhavya Chaudhary was named a 2020 and 2021 Attorney for Justice by the Access to Justice Commission and the Tennessee Supreme Court, due to her extensive pro-bono work and her diligence. In 2021 she was a speaker at the IIUSA Virtual EB-5 Industry Forum.
EB5 Visa Consultant in Atlanta, GA
Bhavya Chaudhary & Associates is an investment immigration law firm located in Atlanta, Georgia. We offer our extensive experience in immigration law for individuals in all 50 states, as well as those from abroad. The EB5 visa program is the perfect choice for individuals who wish to obtain a green card through investment in the United States. Fill out our contact form to get in touch with an EB5 visa consultant today!
Our investment immigration law firm has the resources and qualified personnel to guide you through the EB5 visa requirements in order to get your investment green card. Our award winning investor visa attorneys and EB5 visa lawyers have over twenty years of experience in dealing with a variety of cases, ranging from naturalizations, employment based immigration, family based immigration and F1 student visas. By working closely with our EB 5 visa program lawyer, you will ensure the success of your EB5 green card application and investment.
The complex nature of U.S. immigration law is a tough deterrent for individuals who wish to invest in the United States. We believe that all individuals deserve the opportunity and freedom to fulfill their dreams and pursue any entrepreneurial endeavor within the U.S. legal framework. Visit our contact page and fill out the form to get in touch with an investment visa lawyer in Atlanta, GA.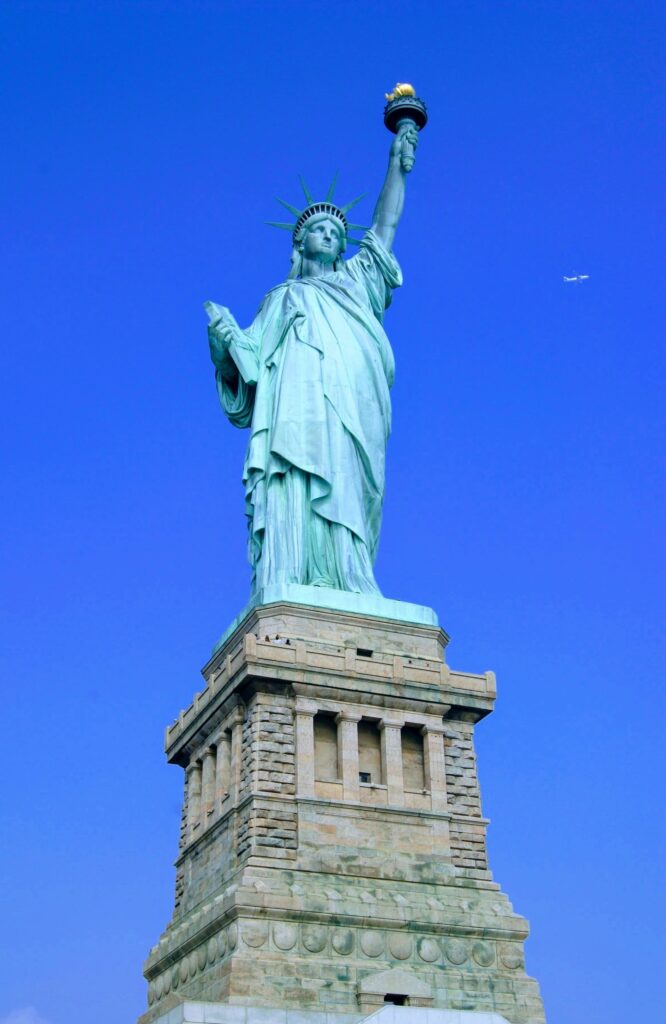 What is EB 5 Visa? - EB-5 Visa Program Explained
The U.S. EB-5 Green Card or EB-5 Immigrant Investor Visa Program was created through the Immigration Act of 1990 by the United States Congress. This program offers immigrant investors the chance to become lawful permanent residents by investing at least $900,000 in a business that employs 10 American workers. Most individuals will opt to invest in a TEA or Targeted Employment Area – these are usually sparsely populated rural areas or areas with high unemployment, compared to the national average. If you do not wish to invest in a Targeted Employment Area, you will have to invest $1.8 million and employ 10 full-time workers.
The EB5 investor program applicants can invest individually or within a Regional Center. Regional centers are third party intermediaries that have been previously approved by USCIS – U.S. Citizenship and Immigration Services. The Regional Centers connect businesses that need funding with foreign investors. Although Regional Centers are screened and approved by the USCIS, they are still private, for-profit businesses that charge a commission on any invested sum. If you're not sure which solution is best for you, it's better to work with an experienced investor visa attorney that can explain the advantages and disadvantages associated with each choice.
EB 5 Direct Investment VS Regional Center
Although both options are equally viable for investors, there are several differences that we need to take into account. Let's take a closer look at EB 5 Direct Investment VS Regional Center.
What is EB-5 Direct Investment?
The direct investment is made directly into a job-creating business. Until June 30, 2021, investments used to be made into businesses operated directly by their owners, such as franchises. After the Regional Center Program expired, investment into companies became the norm.
It's important to note that the EB-5 applicant and their family members do not count towards the 10 full-time job creation quota.
What is Regional Center Investment?
Regional center investment is more complex than direct investment – the individual invests into a special EB-5 fund called a New Commercial Enterprise or NCE. The NCE is a commercial entity created solely to raise and lend money to businesses that will create 10 full-time jobs. If EB-5 investment is made in a regional center, the jobs are created indirectly thorugh increased economic activity, as opposed to a direct investment.
It's important to note that around 95% of all EB-5 investments have been made through Regional Center Investments.
The EB 5 Visa Requirements are outlined below:
The individual must invest $900,000 in businesses located in areas with very high unemployment (compared to the national average) or $1,800,000 outside of these areas.

Ten permanent full time jobs must be created for US citizens. The investor and family members of the investor do not count towards this quota.

The investor must pass a background check that proves he has no history of financial fraud and has not violated U.S. immigration laws.

The investor must prove that the source of the funding used for the EB-5 program. Contact our EB5 visa lawyer today to learn which types of funding are eligible for this program.

In turn, the EB-5 investor will receive a two year Green Card, approximately 18 to 24 months after starting the process.
The EB-5 Investment Program has several advantages over other immigration routes. The investor can petition for their visa without any business, educational or language requirements. The program does not require an employment offer from a U.S. company and it does not require a sponsorship offer either. Not only that, but the EB-5 program is one of the fastest ways to get a U.S. green card.
EB5 Timeline
Here is an overview of the EB 5 timeline and a guide on how you can use the EB5 Investment Program to get a green card.
Step 1:
Contact BCA Law Firm and get in touch with an investor visa attorney.
Step 2:
Our EB5 visa lawyer will obtain your Accredited Investor Certification letter.

You can begin preparing your Source of Funds report.
Step 3:
Review your investment options and transfer the funds directly to the project of your choice.
Step 4:
Start preparing for the I-526 Petition. The average I 526 processing time is between six and nine months but times may vary depending on USCIS processing delays and backlogs.

The Source of Funds Report must be submitted along with the I 526 petition to the USCIS.
Step 5:
Schedule a consulate interview or adjust your visa status before receiving your conditional green card.

If you live outside of the United States, you will have to schedule a consulate interview.

If you reside within the U.S. and already have a valid green card, our EB5 Visa consultants will make the necessary arrangements to adjust your visa status.
Step 6:
A few months before your conditional visa is set to expire, our EB5 visa lawyer will submit the I-829 form – petition to remove conditions associated with your visa.
Once the I-829 petition is approved, you will receive a permanent green card.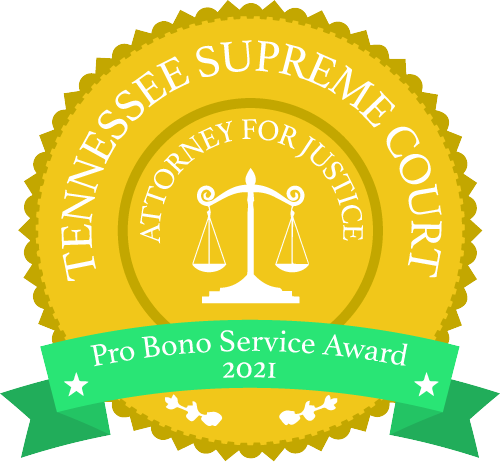 EB 5 Visa Processing Time 2022
The EB 5 Visa processing time in 2022 can take around 12 to 13 months to complete. USCIS processing delays and backlogs can make the process last a bit longer – this is why it's essential to work with an experienced EB5 Visa consultant before beginning the process.
EB5 Success Rate
Based on USCIS statistics, the average EB5 success rate ranges from 80% to 85%. The EB5 success rate is based on the approval and denial rates for the I-829 and I-526 petitions.
EB5 Attorney Fees
The average EB5 attorney fees can vary widely, depending on the complexity of your case and the amount of work necessary for the application and the I-829 and I-526 petitions. In general, the EB 5 visa program is more complex than other types of immigration programs. Contact our investor visa attorney today to learn more about the lawyer fees associated with the EB5 program.
20 Years Of Experience In Various Cases
We're proud that our law firm offers top-notch legal services for a nationwide affordable pricing! With us you'll never feel like the lawyers are just robbers in suits, besides, we win 98% of all cases. So with us, your chances of winning are as high as they possibly can be!
Award For Best Mentor Attorney In Georgia
Recognized By North American Bar of Asian Lawyers
Case that We Won on Appeal Became a Published Decision
Raksha Board Member - involved in Community
Hello Bhavyajee, we got physical Green Card of my parents. I would like to thank you and your team so much for all the hard work in helping us to get the Green Cards of my parents without any problem. You made entire process very easy for us with all your time and patience. Thank you again and I will be happy to recommend Bhavya Chaudhary And Associates, LLC to all my friends. Regards
Other Attorneys Bhavya, Congratulations on getting the BIA to terminate Mr. (Name Hidden for privacy) case. I'm writing today to ask if you would consider contributing a redacted sample of the interlocutory motion you filed in that case, for use in the upcoming edition of AILA's Litigation Toolbox. Because interlocutory motions are disfavored, we are having difficulty finding a good sample that other practitioners might use as a model. If you would like, we can do the redacting here and return to you for your approval. Thanks!
Good Morning! Its grateful morning with this wonderful news. Thank you so much for Excellent work. I really appreciated to you and Bhavya for the effort you have put in my case.