Request a Legal Consultation
20 Years Of Experience In Various Cases
We're proud that our law firm offers top-notch legal services for a nationwide affordable pricing! With us you'll never feel like the lawyers are just robbers in suits, besides, we win 98% of all cases. So with us, your chances of winning are as high as they possibly can be!
Award For Best Mentor Attorney In Georgia
Recognized By North American Bar of Asian Lawyers
Case that We Won on Appeal Became a Published Decision
Raksha Board Member - involved in Community
Hello Bhavyajee, we got physical Green Card of my parents. I would like to thank you and your team so much for all the hard work in helping us to get the Green Cards of my parents without any problem. You made entire process very easy for us with all your time and patience. Thank you again and I will be happy to recommend Bhavya Chaudhary And Associates, LLC to all my friends. Regards
Other Attorneys Bhavya, Congratulations on getting the BIA to terminate Mr. (Name Hidden for privacy) case. I'm writing today to ask if you would consider contributing a redacted sample of the interlocutory motion you filed in that case, for use in the upcoming edition of AILA's Litigation Toolbox. Because interlocutory motions are disfavored, we are having difficulty finding a good sample that other practitioners might use as a model. If you would like, we can do the redacting here and return to you for your approval. Thanks!
Good Morning! Its grateful morning with this wonderful news. Thank you so much for Excellent work. I really appreciated to you and Bhavya for the effort you have put in my case.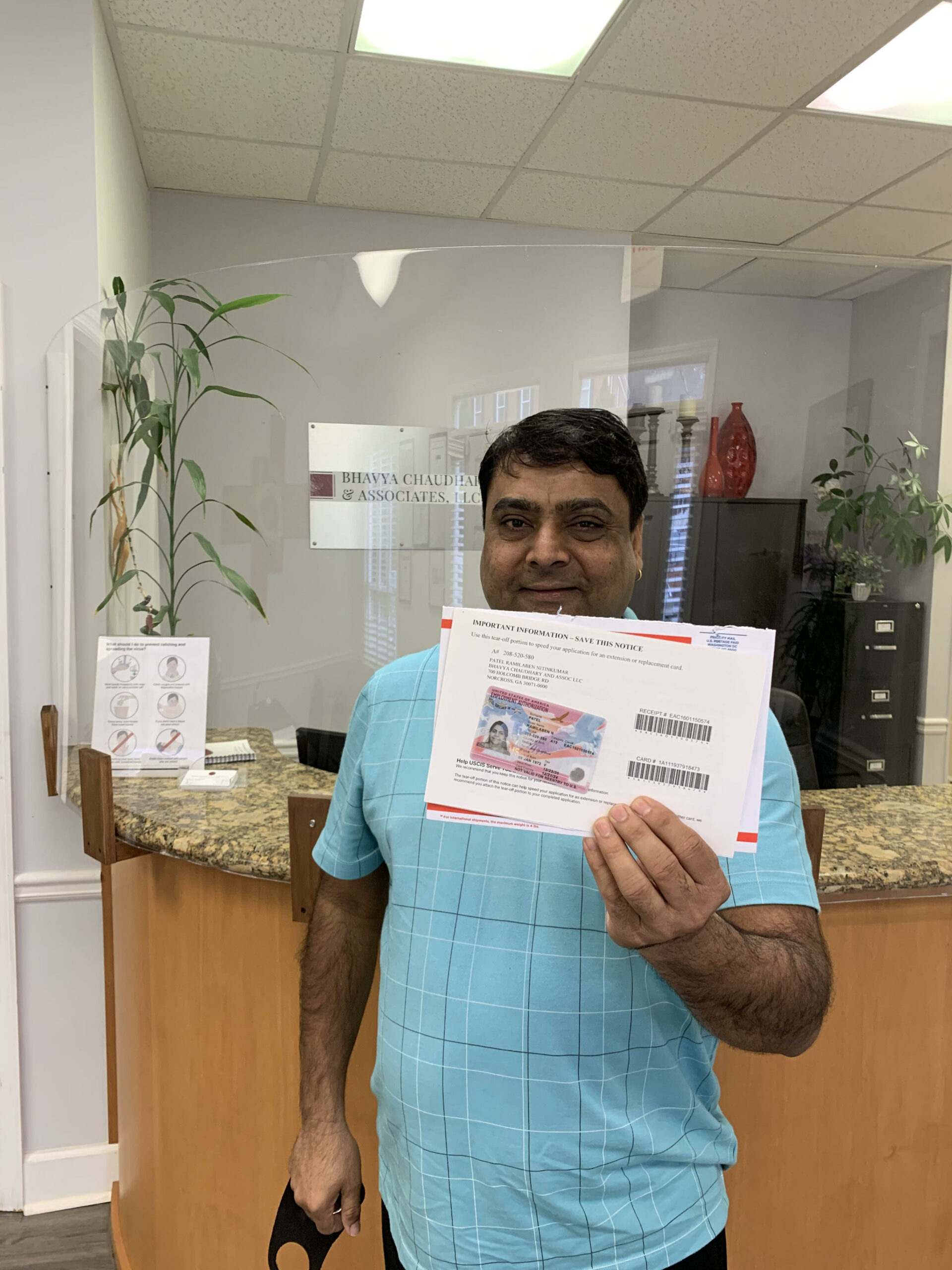 Another satisfied client with their EAD.
Georgia Office (Main Office)
Chattanooga, Tennessee Office